More Articles Like This:
When the Laundry Luv ownership team was first introduced to The Laundry Cares Foundation on the convention floor of the Coin Laundry Association Clean Show in 2019, they pledged to build a laundromat business model centered around the Laundry Cares Foundation's mission to enrich communities through programming that addresses unmet needs of laundry customers. Laundry Luv purchased a large Family Read, Play, Learn Kit at that convention and modeled their first laundromat floor plan to highlight a dedicated space to promote literacy for children and families. Since then, Laundry Luv has opened three laundromats in Texas, each with a special area for children to grow in their love of reading while enjoying the Family Read, Play, Learn center resources.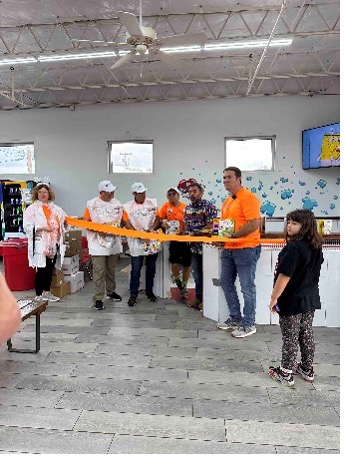 On December 7, 2022, Laundry Luv and The Laundry Cares Foundation came together to celebrate their special partnership's uplifting community impact by hosting a Free Laundry and Literacy Day at Laundry Luv's flagship store in Abilene, Texas. The Laundry Luv Texas family, nation-wide support from the Laundry Cares Foundation team and their affiliates, along with tremendous Abilene community support pulled together an outstanding event where 100+ Abilene-area families washed nearly 27,000 pounds of laundry entirely for FREE!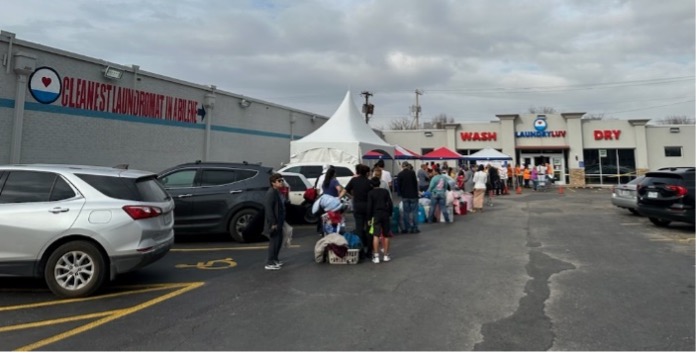 At the event, attendees received free food and access to community resources from regional healthcare providers and The Regional Victim Crisis Center, which works to assist victims and to prevent sexual assault and other violence. Children enjoyed a firetruck visit from the Abilene Fire Department, facepainting, and literacy and STEM activities sponsored by the Abilene Public Library, Sesame Street, and The Laundry Cares Foundation literacy team. Over 100 books were given away at the event - every child went home with free books!
As part of Laundry Luv's commitment to promoting literacy in the community, Laundry Luv's Read, Play, Learn space continues to send children home with free books provided by Scholastic Books after every laundromat visit. Laundry Luv is also very excited to partner with the Abilene Public Library throughout the year on the second Saturday of every month.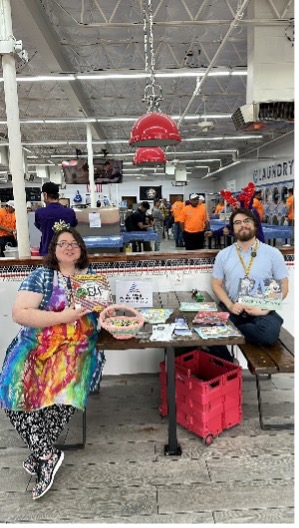 In celebration of the holiday season, the event culminated with prize giveaways for attendees and one lucky family was awarded with free laundry for an entire year!
Such an event is a reminder of how members of our communities need security in their lives, and their trusted laundromat – where they go weekly with their families to complete their chores – can provide that safe, secure and consistent environment. Business owners win business by showing people they care, and encourage others to do the right thing by this example. Laundry Luv and the Laundry Cares Foundation truly believe that building a laundromat concept around a Read, Play, Learn space is an investment in people. The Read, Play, Learn space is not only a tangible multiplier of community support; it is also a constant reminder of the community-centric values that laundromat owners and teams uphold every day.